The Berenstain Bears Count their Blessings
Written by Stan & Jan Berenstain
Reviewed by CT (age 7)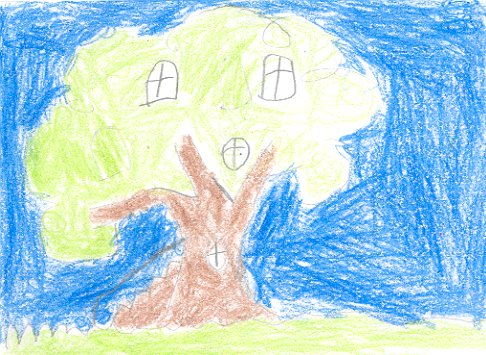 The brother bear and the sister bear went to their friends' houses and they were jealous because their friends had neat toys that they didn't have. The bear parents told the kids to be thankful for what they had. Then there was a bad storm. The kids were very scared. Papa Bear said that they should be glad they had a nice tree to live in so they didn't have to be in the rain. The mom and dad said they should be happy to have a mom and a dad to protect them. The bears learned to be thankful for what they had and to count their blessings.
I read lots of Berenstain Bears books. The one where they play soccer is my favorite. This book has good art that looks real. Yesterday, we had a storm and it rained and rained. It looked just like the book. The bears had a good home and that reminds me of my home.
I think my buddies would like to read this book.