Froggy Gets Dressed
Written by Jonathan London
Illustrated by Frank Remkiewicz
Reviewed by DG (age 7)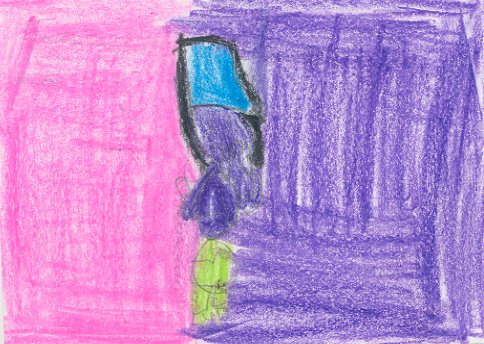 This book tells about a frog that went out to play and he realized he forgot his underwear! He went back inside and took off his clothes so that he could put on his underwear. Then he got tired of changing clothes so he went to sleep!
I like the way they draw the water and the snow. It looks real. The pictures are so FUNNY! I have read other Froggy books and this one is my favorite. It is funnier than the others. I don't think it could really happen, but it's still a good story.
I think my best friend would like this book because it is funny.