D.W. the Picky Eater
Written by Marc Brown
Illustrated by Marc Brown
Reviewed by KR (age 6)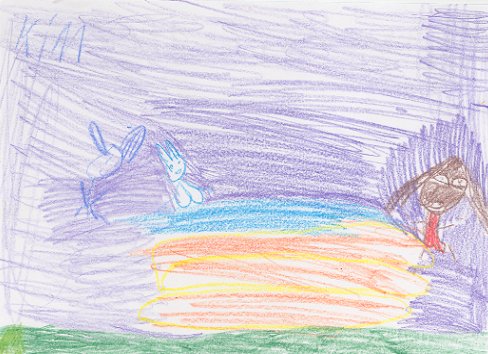 D. W. is Arthur's sister. She has a problem. She does not like spinach. In the beginning of the story, D. W. was being a picky eater. At the end of the story, they went to a restaurant and D. W. ordered Little Bo Peep Pie. She liked it and was surprised to find out that it had SPINACH in it!
My favorite part was when D. W. didn't like the food. I know how she feels because I don't like spaghetti.
I love Arthur books. My favorite character is Arthur.
Everybody would like to read this book.