Clifford the Firehouse Dog
Written by Norman Bridwell
Illustrated by Norman Bridwell
Reviewed by LP (age 6)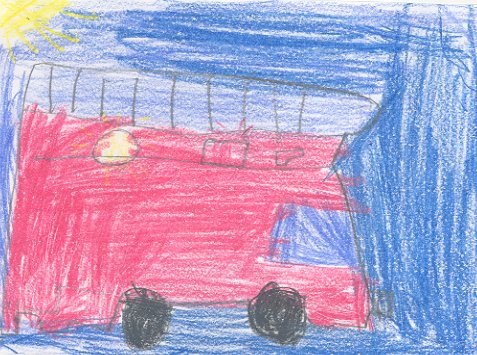 This story tells about Clifford visiting the fire fighters and helping them. He rescues people. Clifford helps the firefighters to fight the fire. They can't make the fire hydrant work so he helps. He finds more water for them. Clifford also learns about safety.
My favorite part was when Clifford helps the people trapped from fire in the building. Clifford's brother is a firehouse dog. In the end, they make Clifford a firehouse dog too!
I have read another Clifford book that is about when Clifford was a baby. It was a good book too. I like all of the Clifford books. Teachers would like to read this book. Kids would too.