Go, Dog Go!
Written by P.D. Eastman
Illustrated by P.D. Eastman
Reviewed by Zachary T. (age 8)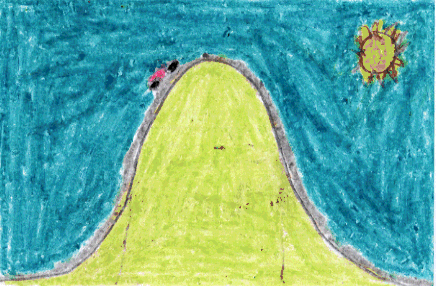 Go, Dog, Go! Is about dogs that do stuff like ride in cars and play. Like play on balloons. They play on trees. They swim, like scuba diving. They play in water. Read the book to find out more.
I think the book is funny. I liked it. It was a great book because the dog played tennis on a balloon.
The character that I like was the yellow dog, because he was running. The book reminds me of swimming and playing. They jump and they run.
My favorite part is when dogs are in cars. I like the car the cars go really fast.
I feel good when I read it. It made me think about dogs.
I think it is kind of like Green Eggs and Ham.
I recommend this book to anybody who like reading and age 5 and up.
There were 61 pages.