Mary Anning Fossil Hunter
Written by Sally Walker
Illustrated by Phyllis V. Saroff
Reviewed by Adam I. (age 7) & Evan R. (age 9)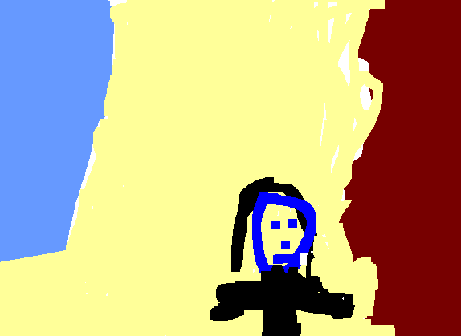 Have you ever found a fossil? Mary Anning did. Mary Anning was a fossil hunter and she was only ten years old. She lived in Lyme Regis England in 1809. She became a fossil hunter because of her curiosity. She hunts fossils with her family to pay the bills. She found a lot or cool fossils such as ammonites and animals that lived about two hundred million years ago. They sold the fossils in her dad's furniture shop. When Mary was eleven her father died after he fell off a cliff. Mary's life became complicated but her work gained respect. She sold her fossils to men who gave them to the museum. The museum gave the men credit. If you want to find how Mary gained respect for her fossil hunting you have to read the book.
We liked this book because it reminds us of going on a trip to the nature center in Closter, N.J. Our class saw fossils and footprints of animals. Our favorite part in the book is the illustrations of the family working together to find fossils. It reminds us of going to the beach and collecting sea shells. The pictures fit the words and look real. We liked this book because it was interesting. There are a lot of interesting facts about dinosaurs.
We recommend this book to people who like science, fossils, and true stories. We also recommend this book to people who like collecting things in science and people who are curious to learn more about nature. We think children who have great interest and curiosity in searching for fossils will love this book.