It Zwibble, The Star-Touched Dinosaur
Written by Tom Ross
Illustrated by Lisa Werenko
Reviewed by Kitzia G. (age 9)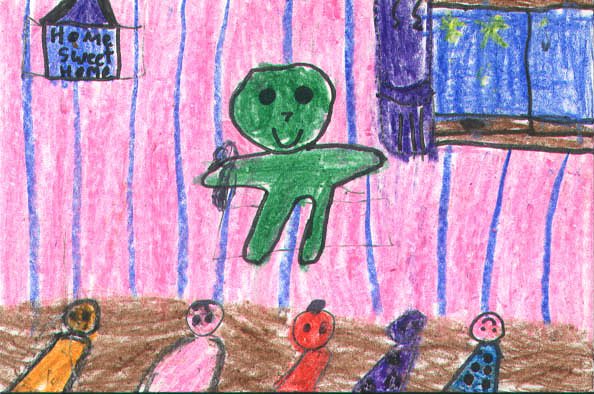 This story is about a magic dinosaur who told a story to the little babies. The dinosaurs name was Zwibble. He heard that all the dinosaurs were leaving their babies. So Zwibble was going to find their eggs. He found three friends. He asked if they could help him, and they said, "Yes, we could". There was a blind man. Zwibble gave him magic glasses. He put on the glasses. The blind man yelled because he found the eggs. Everybody was happy, and then they hatched the eggs. Each baby was named after a star.
I liked this book because I liked the baby dinosaurs and the magic. I liked two characters, one is the magic dinosaur. I liked the magic dinosaur because I never heard of a magic dinosaur before. It could even fly. The second character I liked is the blind man because he has the eggs in his house. I liked these characters because the dinosaur could fly and the baby dinosaurs looked cute. I liked the illustrations because they are colorful. I felt happy when I read the book becuase I like babies. It made me wonder about my mom's new baby that is coming soon.
I would recommend this book to the people who like babies. Read this book to find out about the magic of the dinosaur and their babies.