Out of the Dark
Written by Betty Ren Wright
Reviewed by Moriah M. (age 11)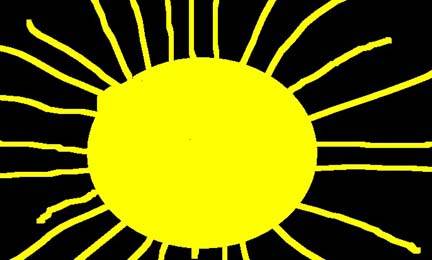 Jessica was living in her Grandmother?s house in the countryside. She loved it there but something was missing, sleep!
She had nightmares ever since they first moved in, the same nightmare to be specific. She meets a handicapped girl from next door. The girl is not what Jessica thought she was. Every night, Jessica tries to get sleep but she still has the same nightmare about the old schoolhouse. When she goes on a nature walk with the girl next door, she discovers a clue about why she was having this mysterious nightmare. She decides to look further into this. She finds clues everywhere but she still can?t figure it out. After a while she realizes she is missing one ingredient to her mystery. To find that ingredient read the book!
One of the characters in the book reminded me of myself. That person was Jessica. I think I can relate to Jessica because we are both really curious. We both want to always know what is happening around us at all times. I think that the character that changed from being mean in the beginning to nice in the end was the handicapped girl. She was not much of a friend in the begging but in the end she was willing to help Jessica get through a really big mess. The thing that is special about this book is that it is very mysterious. You never want to put it down!
I do recommend this book to people everywhere because it shows a kid that is trying to figure something out and I see kids trying to figure things out every day. Even though I would recommend this book to all kinds of people, I think that the kind of people that would like to read this book would be a good follower. Someone who does not miss any details.
This book is very interesting so make room in your spare time to read it!