Bozo the Clone
Written by Dan Greenburg
Illustrated by Jack E. Davis
Reviewed by Isaac T. (age 11)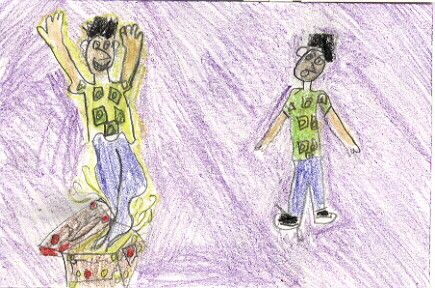 This story takes place in New York. It is about this boy named Zack who always gets picked on by bullies named the Three Stooges. Well, one day Zack finds a brass box then when Zack opens it there is a note that gave directions on how to make a tulpa, how to do many things with a special box, and how to milk a yak. Well, that's enough of the story now it is your turn to read the book.
Won't you think it is cool to have a clone? Well, I do because I have a twin and this book reminds of my twin and me because we're identical twins, and identical twins and clones look alike. Now, that's the reason I like this book. Also, there was a lot of mystery in the book. The characters were funny and smart. This book is part of a series called The Zack Files.
I recommend this book to people or kids that like the Zack Files or kids that want to read how Zack got his clone. You will be surprised on what happens in this story. If you like mystery and humor, than this book is for you.