Unmentionable: More Amazing Stories
Written by Paul Jennings
Reviewed by Keven D. (age 12)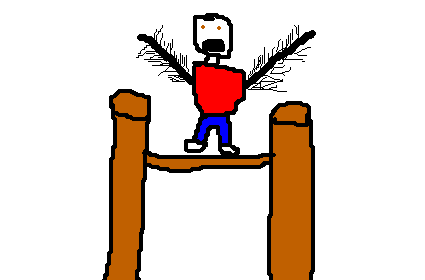 This book, Unmentionable, is a collection of short stories. All of these stories are magical and weird. One of the nine stories in this book is called "Ice Maiden." In this selection, there is a store that sells fish, and the owner of the store makes a new ice sculpture every month. The boy in this story loves to stop and see the sculptures every day. One month, the owner of the store makes a sculpture of a girl. The boy then falls in love with it and stops to see it every day. One day, the boy gave the ice the sculpture a kiss and his lips froze to it. He then couldn't get them off. Another part in the book is in the story The Velvet Throne. A man gets locked inside a bathroom and whatever the graffiti on the wall says, it does right away. This book turned out to be very good.
When the writer wrote this book, I think he wanted to make it magical. Some things that happened in the book are really mysterious. I thought the book was very exciting because there were some things that actually were "unmentionable." My favorite part was when a boy was trying to be a birdman and he made his own homemade wings. Then he jumped off the pier and flew like a seagull. As I read the book, it felt like I was kind of in there because it was so interesting. It made me wonder, what if that was me in those situations.
I would recommend this book because I enjoyed reading so much. I would recommend it to anybody who likes to read a kind of wacky book. What might interest the reader are the different kinds of effects that the author adds.