The Stalker
Written by Joan Lowery Nixon
Reviewed by Brandon B. (age 11)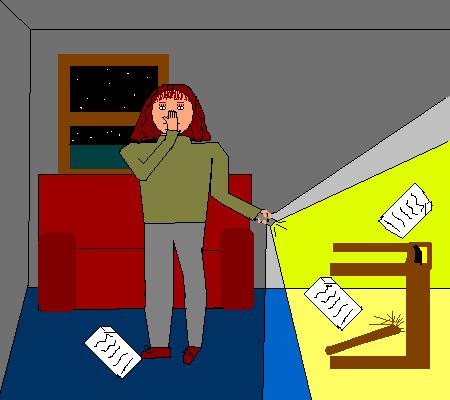 In the story, The Stalker, there is a girl named Jennifer Wilcox who is stunned to learn about her best friend?s mother being murdered. Her best friend, Bobbie Trax, is accused of the crime for killing her own mother, Stella Trax. Jennifer finds proof that Bobbie didn?t commit the crime, but is only based on her trust with her best friend. She seeks other evidence to be presented to the police to get Bobbie out of this mess. She knows she can?t do it alone, so she gets help from a former police officer. They work on the case to find the pieces to sole the murder of Stella Trax.
I thought that this book was okay. I don?t really like all-out mystery/suspense books. My favorite parts are when Jennifer talks with Lucas Malando (former police officer Jennifer works with). I like these parts because Lucas always sets guidelines she doesn?t want to follow and gets really irritated with him. Jennifer changes from the beginning of the story until the end of the story. By the end she acts more sophisticated, efficient, by the book, and like a cop. This book is like other books Joan Lowery Nixon writes. Almost all books she writes are mystery/suspense type books.
I?d recommend this book to 6th and 5th graders if I had to. To most people though, I would not recommend this book to them. I wouldn?t because I didn?t find the book very good or interesting. Also, there isn?t much closure at the end. I believe that only a true mystery book lover would like the book, The Stalker.