Creature Teacher
Written by R.L. Stine
Reviewed by Benjamin F. (age 11)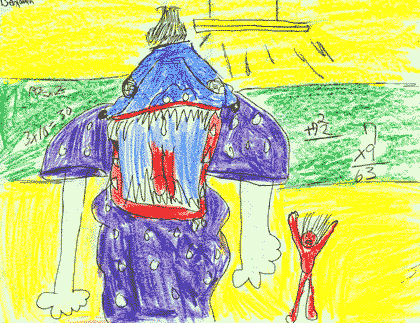 "NO I don't want to go to a private school, Mom!" Paul is a kid in Elementary school that loves to joke around but where he's going he won't be joking!!!
His parents sent him to a school on a mountain. He meets two girls that try to help Paul escape. But why? Their teacher is a monster!!! What happens next? Sorry, can't tell. Read the story and find out.
I recommend this book to readers who like action, comedy and horror. I liked this book because I'm the kind of reader that likes horror and action. The book is good too because it's long and it catches your attention. After you read a page you can't stop, trust me!
I read a lot of books of this author but so far but this one is the best. The only one book that I read from him that is almost the same is Dinosaur Cry. It has a monster teacher too.