Facing West
Written by Kathleen Travel
Reviewed by Manuel G. (age 12)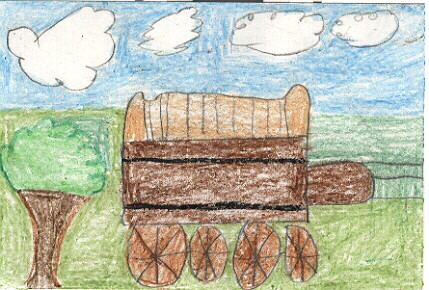 Facing West is about these two people who leave Missouri and travel all the way to a place called Oregon. It was 1845 when both of them left. They faced many hardships. This book is full of adventure about the old west.
I really liked how the two people went to Missouri. They went 2,000 miles on a horse. This book reminds me of my family in Austin, Texas because they have horses. The illustrations were in black and white, and I liked that. This book is part of a series about the old west.
I would recommend this book to people who like the old west. I would also recommend this book to anyone who loves adventure. I think my cousin would enjoy this book because he loves to study history, especially western history.