Dorrie and the Screebit Ghost
Written by Patricia Coombs
Reviewed by Sandra C. (age 10)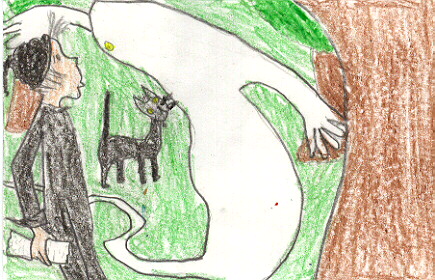 This book is about a little witch named Dorrie that wanted to meet the big witch. Dorrie's mom was mad with the big witch but Dorrie still wanted to meet the big witch. One day she went to the forest to look for the big witch and got herself lost. Read to find out what happens to Dorrie. Does she meet the big witch?
I like this book because I enjoy books of Halloween and witches. I like the part when the ghost plays the trumpet to call the big witch's meeting. Dorrie getting lost in the forest remind me about when I got lost at a supermarket. I got nervous and worried. I really like the illustrations because their black and white made with pencil.
I recommend this book to people that like mysteries, scary stories, and like Halloween. I'm sure you will like this book and I hope you enjoy this book when you read it.