El cuento de pedrito conejo
Written by Beatrix Potter
Illustrated by David McPhail
Reviewed by Sara P. (age 10)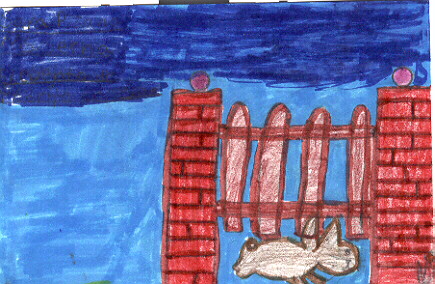 There was once a rabbit named Peter. Peter wanted to go to the garden but his mother would not let him. But he went to a gardeners, garden anyway. Peter was spotted by the gardener so he ran but was trapped by a net. All of a sudden Peter was able to escape the net. He had to run all thorough the garden so the gardener would not catch him. After that Peter went home very scared and sick so his mother took care of him. Peter would not like to go thorough something like this again.
This is a story that has been liked by all people that read it. I liked the book because I like to read about mischievous rabbits. The illustrations in this book are marvelous. When I read this book I felt happy because I liked it very much.
I recommend this book to second and third graders. I think that everyone that reads this book will like it. This is a book for all audiences.
Original Student Review In Spanish
Habia una vez un conejo que se llamaba Pedrito. Queria ir al jardin y su mama no lo dejo. Pedrito fue al jardin de un granjero. El granjero vio a Pedrito entonces Pedrito corrio y fue atrapado por una red. Pero de repente Pedrito pudo escapar se de la red. Tuvo que corre por toda la granja para que el granjero no lo atrapara. Despues Pedrito llego a su casa muy espantado y malo su mam? lo cuido. A Pedrito no le gustaria volver a pasar por esto.
Este libro es un cuento que a sido uno de los mas gustados por toda la gente. A mi me gusto este libro por que me gusta leer de conejitos traviesos. Las ilustraciones en este libro son maraviosas. Cuando lei este libro me senti feliz por que me gusto mucho el cuento.
Yo recomiendo este libro a ni?os del segundo y tercer grado. Pienso que les gustaria a todos quien lean este libro. Es un libro para todas las audiencias.