Can of Worms
Written by Kathy Mackel
Reviewed by Aimee D. (age 11)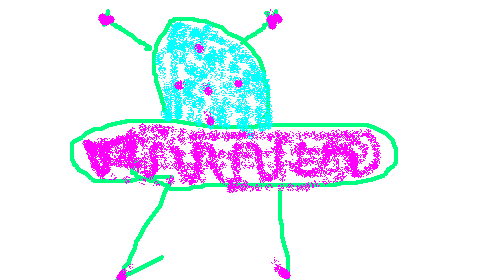 This book is about a 7th grade boy named Michael Pillsbury. Mike is weird and somewhat cool at the same time. He has an idea that he is an alien because his parents do not have baby pictures or a birth certificate. Mike sends a signal for aliens to come and bring him and try to take Mike with them but he doesn't go. Some aliens were from the Hazel chronicles that Mike told to his friends. Everyone thinks Mike is weird except his parents and the girl he likes- Katelyn Sands. This causes him to have problems with school bullies.
This book was wonderful to read because I filled my imagination with pictures of the aliens and they looked funny. My favorite part was when the UFO landed in the football field and everyone who saw the schools on Halloween were very shocked. I think my favorite character was Katelyn because she looked past Mike?s weirdness and thought that he was a great friend. None of the characters reminded me of someone that I knew because I don?t know any aliens. There are no illustrations in this book. The thing that is unique about this book is that each chapter has a twist of ideas. This book reminds me of the book I read called Letter to God. This book is not part of a series. It made me wonder about what everything looked like around Mike's world. This story does not remind me about anything that happened in my life because I never met anyone who thought they were aliens or anyone who was an alien.
I recommend this book to anyone who likes aliens. This book really tells everyone about the supernatural. If you really like weird things, you would really consider reading this book. This book was interesting to me because I like the supernatural.