My Sergei
Written by Ekaterina Gordeev
Reviewed by Caitlin G. (age 11)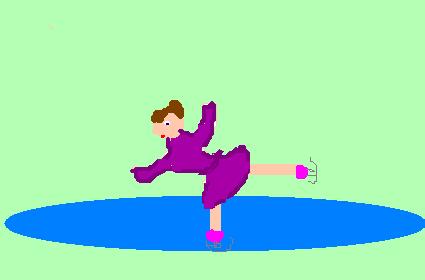 My Sergei by Ekaterina Gordeev is an autobiography about a girl who lives in Russia and learns to figure skate. It tells about how Ekaterina grows up and learns to pair skate with her partner Sergei. They go through competitions and winning is tough. Sometimes they win, sometimes they don?t. Even though Ekaterina is 13 and Sergei is 16, they are good friends. Sergei is the type of guy that comes in late and does what he wants while Ekaterina is the one who always is on time and never speaks up for herself. They go through many coaches including Coach Veselv who is very harsh and angry. He works them hard and drinks a lot. Veselv however cannot get fired because he is part of the head board. Ekaterina grows up and marries Sergei. They go through problem with mortgage just like any other family and even win the Olympics twice!
I really liked this book because it was full of colorful adjectives and interesting because Ekaterina and Sergei lived in Russia. I can relate to some of the specific times in the story even though I can?t figure skate myself such as when they have a harsh coach and the happy moments like when they win the Olympics. I could really feel like I was in the book watching them skate. Also, I felt mad at the coach when he made the meanest remarks. My favorite part was when they won the Olympics because they worked very hard to win.
I strongly recommend this book to anyone who enjoys figure skating or just for something fun to read. I will say that the words are hard, especially the places and the names because they?re Russian.
Please read this book I promise you?ll enjoy every bit of it!