Arthur's Mystery Envelope
Written by Marc Brown
Illustrated by Marc Brown
Reviewed by Adrienne G (age 10)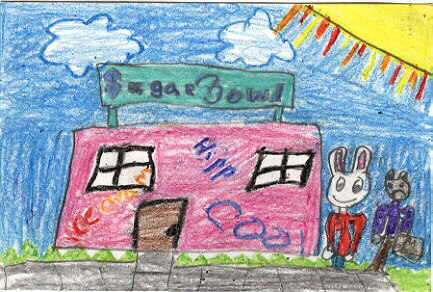 This story is about an envelope that Mr. Haney gives to Arthur. Arthur think's it's a bad note, because his friends keep telling him his going to get in trouble, or is he really going to get in trouble. The only way you'll find out if he really got in trouble is by reading it! '"So don't waste any more time and get up and read".
I liked this book because I felt like Arthur once. I felt like this because a teacher that I had a long time ago gave me a note to give to my mom. My favorite part of the story is when Arthur finds out what the note really said. I think all of the character's were good at their parts. I didn't like the illustrations because they didn't tell you exactly that much about the story and the illustrations are in black and white.
I think 3rd or 4th graders would like this book because they might have felt the same was as Arthur. They would like this book if they like mysteries. This is an easy book to read.