Bathtime for Biscuit
Written by Alyssa Satin Capucilli
Illustrated by Pat Schories
Reviewed by Briana S (age 9)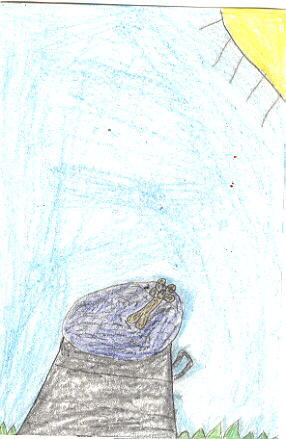 This story is about a dog named Biscuit. One day Biscuit had to take a bath, but he didn't want to so he started to run away from his owner. If you want to find out what happened next you should read it.
I liked this story because it was funny. The funny part was when Biscuit pulled the towel and the owner fell in the tub. My favorite character is Biscuit because he is so cute. If you see him you would want to take him home. My favorite part was when Biscuit was in the tub and he was trying to get out. He looked cute when he was trying to get out.
I think this book is good for people who like puppies. I think they will like it because it is a cute and fun story to read.