Come On, Rain
Written by Karen Hesse
Illustrated by Jon J. Muth
Reviewed by student in Mr. Birdwell's 4th Grade Class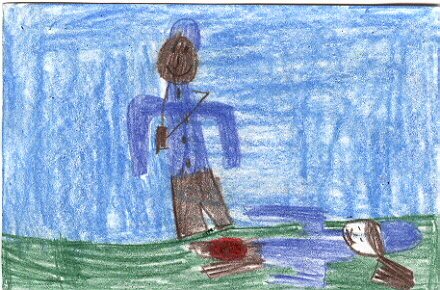 Come on, rain is the best. It starts with a little girl standing outside saying come on rain. She and her mom and friends sit and wait to see if there is going to be any rain. To see if any rain comes read Come On, Rain.
This book is Incredible. My favorite part is when the rain comes pouring down. I like that. Also, I like the words they use to talk about rain, cool and refreshing. I thought it was great when it said there wouldn't be a drop of rain, but then it started to pour down.
I recommend this book to all because people like rain and when it is hot you want rain. Plus, rain is important for plants and animals. Read this book and feel the rain.