Doodle Dandies
Written by J. Patrick Lewis
Illustrated by Lisa Desimini
Reviewed by Nicole C (age 9)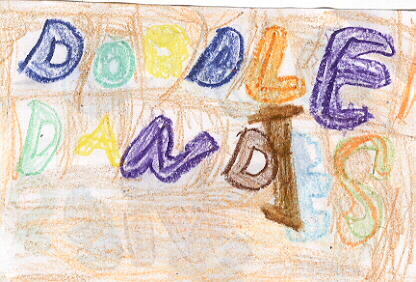 This a book has poems that ryhme and some times rap. They are about feelings, nature, and hope. There are poems that are also pictures. This is a good book. I think you should read it.
I liked it because it has interesting language. For example, one poem uses, wind woven hair. Isn't that cool. Also, it is important for people to learn to love a little poetry and this book will do that. Last, the poems are shaped like animals.
I would recommend this book to people in the whole world because it is an adventure through nature, plctures, and poetry.