Aliens for Breakfast
Written by Stephanie Spinner
Illustrated by Steven Bjorkman
Reviewed by Davon H. (age 11)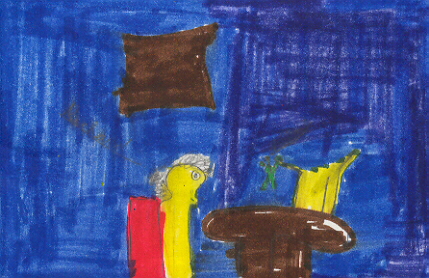 Do you believe aliens? Well maybe you should. In this story, there is a boy named Richard who wakes up one morning and sits down to eat breafast. While Richard is sitting at the table, an alien climbs out of the cereal box. The alien that was beamed down to earth in the cereal box. The alien was on a very important mission to stop another alien who was plotting to destroy the earth.
I liked this story because I kind of believe in aliens. My favorite part of this story was when the alien was coming out of the cereal box. I thought Richard was going to throw-up. I thought the author did a good job writing this story because it seemed real.
I recommend this book to kids that believe stuff that other people don't believe. Kids in third and fourth grade should be able to read this story. If you don't believe in aliens before you read this story, you might when you are finished!