Ace the Very Important Pig
Written by Dick King-Smith
Illustrated by Lynette Hemmant
Reviewed by Jesus S. (age 8)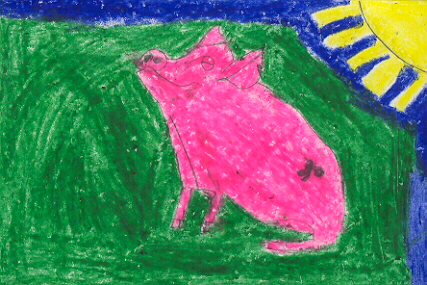 Did you know that pigs are smart? Well in this book Ace the pig is very smart. The things he did made me laugh.
This book made me think about when I ask a lot of questions like Ace. My favorite part was when he was sitting in the sofa. He didn't let the other animals sit next to him because he was too fat. The other animals didn't mind. If you want to know how the animals got on the sofa you will have to read the book. This part made me laugh.
I really liked this book because it was funny. There are other books by this author about different pigs. I'm going to read the other books too. My favorite character is Ace because he acts the same way I do.
I recommend this book to people that like animals because the animals in this story are friendly. I think kids in first and second grade will like reading this book.