Gentle Ben
Written by Walt Morey
Illustrated by John Schoenherr
Reviewed by Stephen S (age 8)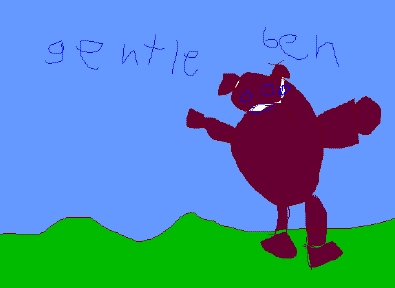 This book is about a boy named Mark. Every day after school the boy goes to a shed to see a brown bear named Ben. The boy loves the bear very much. Every day after school Mark comes home with bear fur all over himself. His mom sees that Mark is hanging out with Ben. Mark's mom told Mark's dad. Three days later the man that owned Ben was selling him. Mark asked his dad if he can buy Ben but his dad said no!
I think the author of this book was very talented. I think this book is funny and it makes me happy.
I suggest that people read this book. I think people should read this book because it has action in it and it is a sad book. If you like scary and sad books, this is your book!