Tuck Everlasting
Written by Natalie Babbitt
Reviewed by Sydney B. (age 10)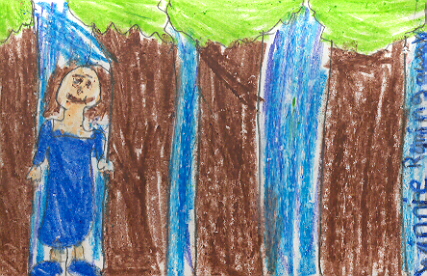 Did you ever wish you could live forever? Is this possible you may ask,in this story it is. This story is about a girl who wishes that she wasn't the only child in her family because she is always the center of attention. One day she decides to run away from home. When she was in the woods she met the Tuck family. They told her she couldn't drink any water from their spring. Later they told her that the reason was that just one sip of the water would make her live forever. Winnie was the only person the Tucks told about the waters secret! Later on in the story Winnie falls in love with a Tuck `brother named Jesse! He offers her to live with him forever and drink the magical water. Read this story to find out what happens next.
I liked this book because Winnie reminded me of me, a ten year old girl who's an only child. This book is very happy and surprising at the same time because it is exciting and a real page turner.
I recommend this book to anyone who likes adventure and believes that anything is possible.