The Indian in the Cupboard
Written by Lynne Reid Banks
Illustrated by Brok Cole
Reviewed by Lorien C. (age 11)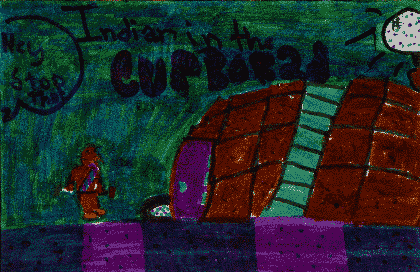 Indian in the Cupboard is about a young boy named Omri who gets a plastic Indian for a present. His older brother gives him a cupboard to store it in. Omri discovers that this cupboard is magical when his Indian comes to life.
His life is now filled with adventures beyond anything he thought possible. One time he brought his Indian out of the cupboard to hide his little horse in a box. The Indian gets a very bad cut and Emery brings a doctor to life so he could cure him. Two other characters you will meet are Patrick and Boone.
This book makes believe that magic is real. It reminds me of the time I hid my report card from my parents so that I wouldn?t get in trouble. Omri hid his Indian because he thought that he would get in trouble.
I would recommend this book to kids who like strange and adventurous books. This book will take you through a world of fun like it did for me, and I loved it.