Expect the Unexpected
Written by Robynn Clairday
Reviewed by Anthony N. (age 9)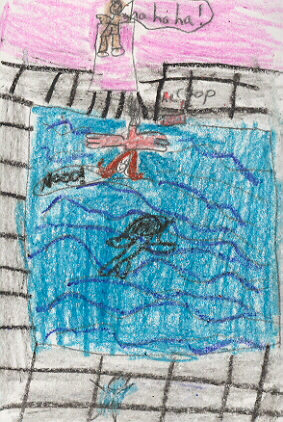 Has anything embarrassing happened to you? Well then this book has a lot of embarrassing stories about kids just like you. Some stories make you laugh out loud. In my opinion the first few stories are the funniest.The title of the first chapter is Titanic.
This book is great because it reminds me of when I was in preschool and I answered the teacher's question in Spanish. I kept saying "stove" in Spanish repeatedly but she didn't understand. I was so embarassed I hid under a chair!
The stories in this book are so funny and made me feel so happy that I laughed out loud! One of the stories says that this girl jumped off the diving board and her top flew right off and her boyfriend was right behind her. Her name was Maddie.
I recommend this book to people that enjoy the nice feeling of warmth in side when you laugh out loud!!! I'm one of those people. I hope you enjoy this book as much as I did.