The Secrets of Droon
Written by Tony Abbott
Illustrated by Tim Jessell
Reviewed by Koltyn H. (age 9)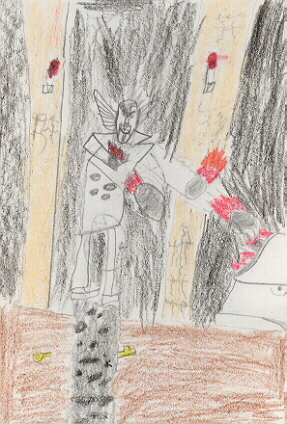 Have you heard of a place called Droon? Here's some information about Droon. It's a place you get to by going into a secret door in a closet. When you get to Droon different adventures happen. In this story a killer wasp is trying to kill Julie, her Dad, Eric and Neal. You have to read the story to figure out the rest by yourself.
My favorite part was when Julie, the main character, stole something very valuable from Droon and then her dad disappeared into Droon!
I liked this book because it was exciting and adventurous - it kept me reading all the time! The story made me feel happy because the main characters go get their father out of Droon. They saved his life.
I recommend this book to third, fourth, and fifth graders. I think they would like to read this book because it's a mystery. There are other books in the Droon series. You should read the rest of The Secrets of Droon.