Disney Girls One of Us
Written by Gabriel Charbonnet
Reviewed by Deanna F. (age 9)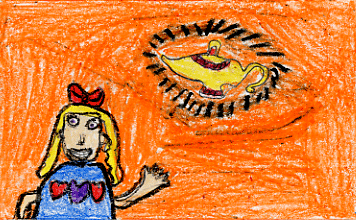 This book is about all the Disney Girls, but mostly about Jasmine. Jasmine wants a best, best friend to join her club. Her mom's friend has a nine year old daughter named Tiffany and a girl named Isabelle comes to school. You have to read this book to find out who her best friend is and what they do.
I like this book because it is about all my favorite Disney Girls. They do things that I like to do. They watch movies and read their books. I have a collection of Disney Girl books.
I think girls should read this book because they would like the Disney Girls too.