The Salamander Room
Written by Anne Mazer & Steve Johnson
Illustrated by Lou Fancher
Reviewed by Kent H. (age 6)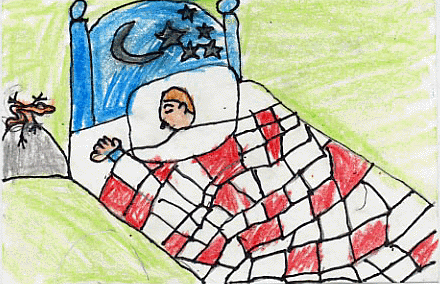 This book is about a boy named Brian who found a Salamander. Brian brings other animals into his house and makes his room look like a forest. He does this because he wants the salamander to feel happy.
I liked the story because it is a good book. The illustrations are great! This book reminds me of me with an animal. I like the salamander.
I recommend this book to kids that like salamanders and who like to read Reading Rainbow books.