Fantastic Mr. Fox
Written by Roald Dahl
Reviewed by David L. (age 7)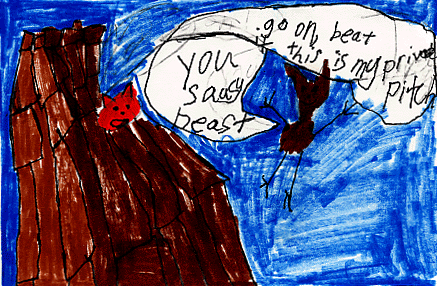 This book is about a fox who stole food from three farmers. Boggis, Bunce and Bean try to dig Mr. Fox and his baby foxes out of the tunnel. Then Mr. Fox digs a deeper tunnel to get away from the three farmers. He gets help from a badger. Who do think they see next?
This was a great book! I liked it because it was exciting. It had good pictures that helped tell the story. I like the part when Mr. Fox said, "You saucy beast!" to the rat. I like saying, "You saucy beast" too. Those words make me laugh!
I recommend this book because it is funny. Kids eight years old and up can read this book.