Flower Garden
Written by Eve Bunting
Illustrated by Kathryn Hewitt
Reviewed by Fernando A. (age 5)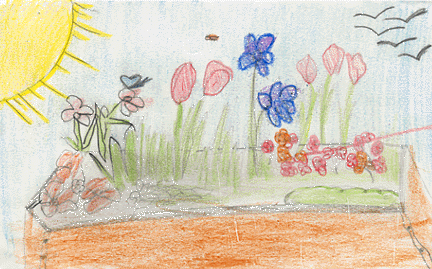 The book is about a flower garden and shopping. There were so many flowers in it! I got to learn that flowers come in so many different colors. I think that flowers in the story are nice. I liked that there were so many colorful objects to look at.
My favorite part of the story was when they carried the flowers home. I think it was a good and an interesting story with nice illustrations. The story made me happy because it reminded me about my Grandma's house and our own garden.
I would recommend this book to all my little friends and to everybody else.