Africa Dream
Written by Eloise Greenfield
Illustrated by Carol Byard
Reviewed by Amanda N. (age 9)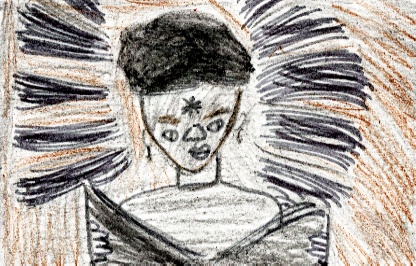 Imagine if you had a dream that was so wild that it seemed like it was real. This story is about an Africa American little girl that has a dream about Africa. In her dream she went to the city and shopped for pearls and perfume. She read strange words in old books and understood what they meant. She leaned on a tall stone building and rode on a donkey?s back. She went to the village but did not recognize anyone. She saw her granddad, he hugged her and welcomed her home. He planted one seed in the soil and it grew into ten tall mango trees. The little girl danced while her uncles sang and played the drums with her friends. She walked with her cousins and stepped across countries. When she got tired something mysterious happened. You?ll have to read the story to find out....
The pictures in this story are black and white and look like they were outlined in pencil and painted in gray, black, and white. I like the pictures in this book because they are not too bright and they look nice. I think that the illustrator is very artistic and draws what is happening in the story. The colors in the story make me feel a little sad because they are black and white ? kind of like, as if I?m dreaming.
I think this is an amazing story. I would recommend this book to kind, loving 8 and 9 year olds because it would teach them that they are never alone and that there are always people with them, they just don?t see them. Whoever likes stories about dreams will enjoy this book. My favorite part was when the little girl?s granddad grew ten mango trees with one seed because that is impossible. I think that part is amazing.
The characters in this story are kind and look like very nice people. I like the way the author made the story because she put a lot of details and information. I think the author is a great storyteller and describes the story by making accents in the story and proper English. I hope that the people that read this story enjoy it.