Curious George Gets a Medal
Written by Roger Hargreaves
Reviewed by student in League for Child Care (2001-2002)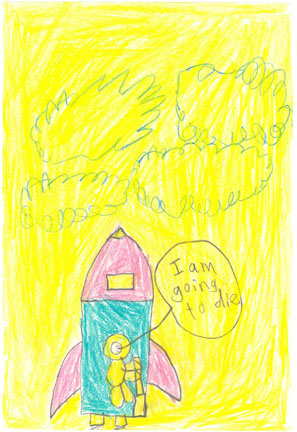 This cool and funny story is a story about George getting a medal. George lives with his friend, the man with the yellow hat. Someone wrote a letter to his friend. George was curious about the letter. He was so curious that he tried to write one himself. By writing a letter to himself, he made such a big mess. After a couple of mischievous things that happened his friend wit the yellow hat came and had news for George. He said that Professor Wiseman needs George?s help for an experiment. Professor Wiseman wants George to go into the spaceship because he could fit and not other people. So did George go into the spaceship?
I enjoyed reading this book because George did a lot of weird and funny things. My favorite part was when George went to the museum and he made the dinosaur exhibition fall to the ground. My favorite character was George because he does a lot of funny things.
I really want to recommend this book because I know that children will enjoy reading about a monkey who does funny and mischievous things.