Under The Water
Written by Harriet Ziefert
Illustrated by Harriet Ziefert
Reviewed by Zulema V. (age 6)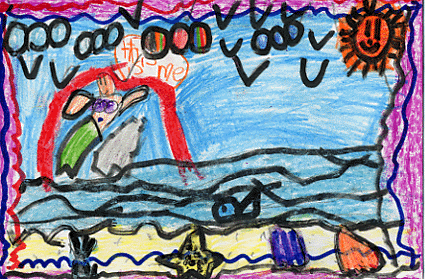 This book is about under the water. Some people like fish and animals in the water. Some animals look like plants but some are not. Some can sting you. The book tells about fish, plants, sharks, starfish, and scary fish. It shows a man diver and what he sees under the water. Under the water there can be some plankton. There can be seaweed, some kelp, and algae.
I like this book because my favorite part was when the man gives food to the fish. When I grow up I want to be one of them. I would like to dive in the ocean and see all the fish.
I recommend this book to second graders and third graders because this book is real. It is a non-fiction story. You can learn facts about under the water.