Mailing May
Written by Michael Tunnell
Illustrated by Ted Rand
Reviewed by Rebecca (age 7)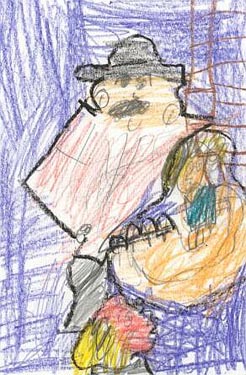 May's ma and pa said she could stay at her Grandma's house. But her pa says, "We have no money." May says, "You promised." So her dad mailed her to her grandma's house because it was cheaper than taking an airplane. May had fun at her grandma's house.
My favorite part was at the end because she got to go to her grandma's house through the mail like Flat Stanley. I like this book because it is about a girl traveling in a neat way. I like the illustrations because they are cute especially when May goes through the mail. This book reminds me a lot of Flat Stanley when he gets mailed to California.
I recommend it because it is fun and exciting. You will really like it.