Beauty and the Beast
Written by Karen Kreider
Illustrated by DiCicco Digital Arts
Reviewed by Kaela D. (age 6)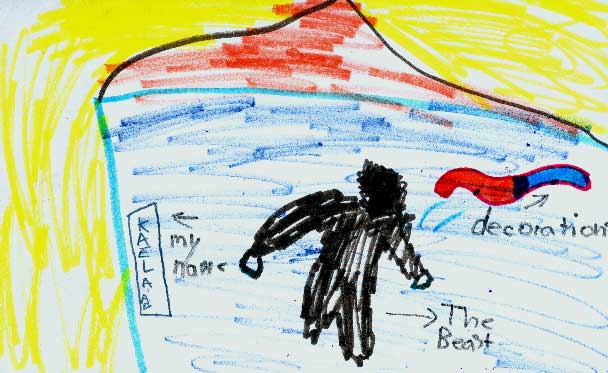 The book is about Belle and the Beast. At first he was mean. He did not like Belle. He threw cheery decorations at her. She did not know what to do. She asked her friends for advice on whether to leave or to stay in the castle with the Beast. What happen next is for you to find out.
This is one of my favorite Disney books because I think Belle is a young girl looking for love. It is a love story because a girl named Belle fell in love with an ugly Beast who would scare her in the beginning until? The illustartions look just like the movie so it is really nice.
I would like to recommend this book because other people might like it. I also recommend it because it is a love story.