My Bunny
Written by James Young
Illustrated by James Young
Reviewed by Annais C. (age 6)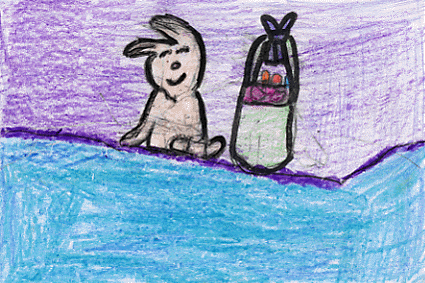 This book is about a little girl and her toy bunny. It tells all about the toys that she has under her bed. She thinks that they are going to come to life and they are going to hurt her bunny. The dinousaur, the aliens, the bears, the bats, the tigers, the rats, and the snakes are all the creatures she is worried about. The girl in the story is scared of all these creatures. She does not like the creatures at all. Read to find out what happens.
I like the part when the dinosaur gets the bunny. It makes me remember when I got a bunny for my birthday. My favorite part was when the bunny gets lost. I remember a time when I got lost. The story made me think about that time.
I recommend this book to all boys and girls in school. If you have a bunny or would like a bunny, you will love this book. It is interesting and you will read about a lot of creatures.