Me Too !
Written by Maryann Dobeck
Illustrated by Anne Sibley O'Brien
Reviewed by Cassandra Y. (age 7)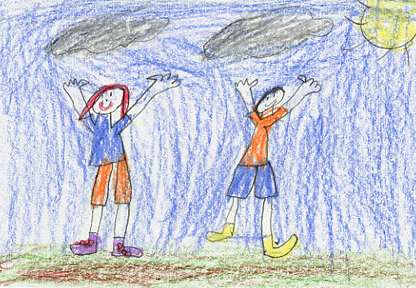 This book is about a boy named Sam and a girl named Pam. They have a running race and the girl almost wins. Instead the boy wins because he was a little bit faster and went under the line to win!
My favorite part of this book was when the boy went under the yellow string at the finish line. This part was funny. I liked the pictures in this book because they are cute. It is fun to look at these pictures as they are so colorful and you feel like you are right there at the race. This story reminds me of a dream I once had about a race that I won!
I recommend this book to kids because it very easy to read and it is a good story about running races. If you like to run, then you will enjoy this book.