Megatooth
Written by Olivia Barham
Illustrated by Patrick O"Brien
Reviewed by Chris M. (age 6)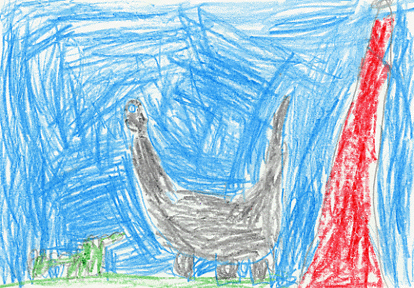 This is a factual book about a big dinosaur shark that rules the sea. It is called the Megalodon. It compares it's size to the sizes of other dinosaurs. This book has lots of pictures of different kinds of ancient animals and their teeth.
My favorite part of this book is when a megalodon strikes at the whales in the sea. The pictures are really cool. They are so real looking! This story reminds me of all the dinosaur toys I have at home that I play with.
I recommend this book to anyone who likes to read and look at dinosaurs as much as I do. It is a good book to learn from.