My Mommy and Me
Written by Laura Reyser
Illustrated by Laura Reyser
Reviewed by Jessenia A. (age 7)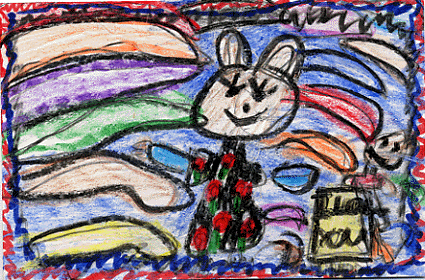 This book is about mommy and her baby mouse. He plays peek - a- boo and his mom reads a book to him when he goes to sleep. Then the baby is eating with his friends and he is happy because his mom gives him food and he plans flowers with hr. They play with the butterfly together. His mom is happy because every day is like Mother's Day!
I like this book because it is special to me. My favorite part was when his mom reads his book. It makes me feel special because it is so sweet when my mom gives me a hug. I was happy and my mom was happy too. And when my mom wakes me up, I know she loves me and she is proud.
I recommend this book to first graders because the first graders can red the words. It is good to read this book if you want to read about a family. If you like rats or mice, you will love this book.