Fly Away Home
Written by Eve Bunting
Illustrated by Ronald Himler
Reviewed by Tyler P-N. (age 9)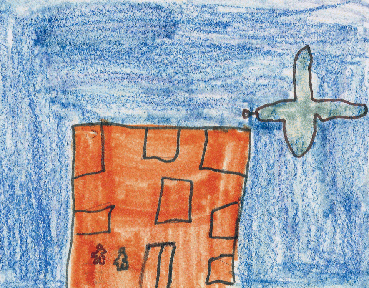 In this book, the dad and the boy live in an airport because they are poor. The dad works as a janitor. There are two old men who are singing. They get caught and have to leave.
I think this book is cool because it tells about living in an airport. My favorite part was when the bird got out of the airport.
The dad is my favorite character because he works as a janitor in an office in the city. He is a hard worker and a nice person. He takes care of his son in the airport.
I think this book is good for first or second graders. People who like reading about homeless people or like the airport and planes will like this book .