America's Champion Swimmer
Written by David A. Adler
Illustrated by Terry Widener
Reviewed by Zachary J. (age 8)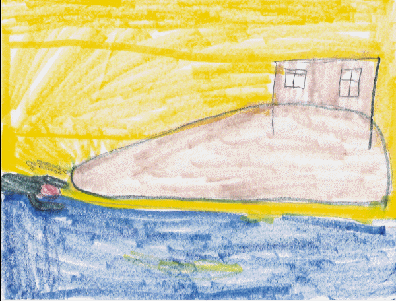 The main character is Trudy but that's not her real name. That's her nickname. Her real name is Gertrude.
The setting takes place in the lake more than on land.
The message is this book is that girls are just as good as boys are.
In this book Trudy takes swimming lessons in New York. She also swims more than seventeen miles from lower Manhattan to Sandy Hook, New Jersey. She beat the men's swimming record.
I think this book is great because I like to swim and the illustrator added a lot of details and color.
Trudy reminded me of myself because I like to swim and be in the water. My favorite part was when Trudy swam the channel because it was exciting.
I recommend this book to grades kindergarten to fourth or ages five to ten. I recommend it to people who like swimming.