Snowflake Bentley
Written by Jacqueline Briggs Martin
Illustrated by Mary Azarian
Reviewed by Dylan H. (age 9)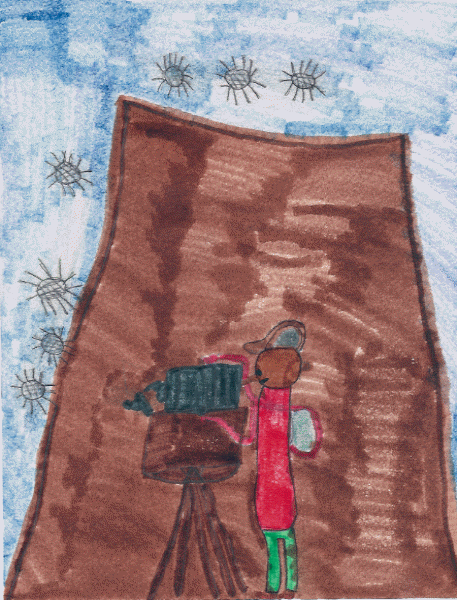 Willie was born on February 9, 1865. He is the main character in the story.
Willie Bentley is a kid who likes snowstorms and likes to take pictures of snow crystals and snowflakes. He likes to catch snowflakes on his tongue.
In the winter Willie did an experiment. Willie's parents got him the camera he had wanted. WIllie took pictures of snowflakes and crystals. Willie becomes famous for taking pictures.
The illustrations in this book are colorful and have white, green, grey, and brown in them.
When Willie got the camera I felt happy and I felt like I wanted to take pictures too.
This book reminded me about being outside playing in the snow and catching snowflakes.
I recommend this book to kids in kindergarten through fourth grade who like to take pictures.