This is Our House
Written by Michael Rosen
Illustrated by Bob Graham
Reviewed by Desiree F. (age 8)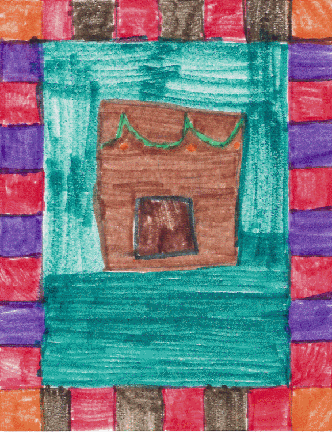 This book is about a boy named George who doesn't like to share. At first he had a house and didn't want to share.
The author of this book is trying to tell us to share even when we don't want to. He also wants us not to treat people differently because of what they look like.
I think this book is really good because they have really good illustrations. I think they used the watercolor to do the illustrations. There are a lot of pictures in this book. I think they're nicely made. I like the pictures a lot because they're bright, bold, and colorful.
My favorite part was when Luther's toy plane crashed into the house and George said, "I'll have it". I liked that because it was mean and I think he should have given it back.
My favorite character is George because he's mean and doesn't like to share.
I recommend this book to people, like second to fourth graders, who like books about people being rude and then changing.