Five Little Piggies
Written by David A. Adler
Illustrated by Susan Meddaugh
Reviewed by Ginnely T. (age 9)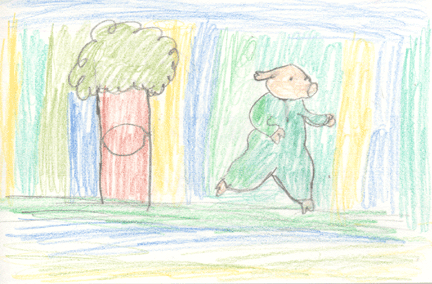 This story is about five little piggies. I am going to describe the pigs. The fifth pig is a girl. She likes to go to the market. The second little pig is a boy and always cried and stayed home. The third little pig is a girl and she likes to make roast beef. The fourth little pig is a boy and he always has nothing and the fifth little pig is a boy. He always cried when he goes home.
When I read the book I felt so excited because the book is cool, and the mom has five children. My favorite part was when the pig that has nothing, his ice cream fell and he was crying a lot, and he screamed. The pictures are about the five little pigs. The book teaches me that the mom tells the pigs to work a lot like.
If I give this book to my friend, I think my friend will enjoy the book and they will read the book again because it is exciting. Other kids can read it because it is fun and funny, and they will like it to read it again.