HEY, AL !
Written by Arthur Yorinks
Illustrated by Richard Egielski
Reviewed by Ronald T. (age 11)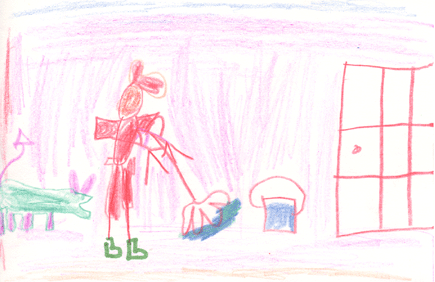 The story is about a man named Al who lived in a one room home. He is mad because his dog wants to run in a big home but the man does not have a lot of money. One day a big toucan bird gets him to a land in the sky. Al says to the bird "I want to eat." The birds give Al and the dog food.
The two of them start to turn into birds. So they fly away to escape to their home in the west side. I like the sad part when the dog falls into the water on their way home. The man makes it home. But the dog has to swim home. The story teaches me that nobody ever gets left behind.
For all the kids that like birds this book is fun! You will like it because I like it and you can read too!