Dear Willie Rudd
Written by Libba Moore Gray
Illustrated by Peter M. Fiore
Reviewed by Jung Eun P. (age 9) & Fernanda J. (age 7)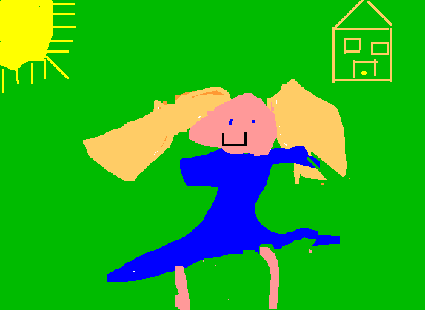 Miss Elizabeth remembered all the way back fifty years when she was a little girl. She remembered Willie Rudd, her maid. Willie Rudd was a very good person. She remembered how much she loved the song that she sang to her. Elizabeth was also sad as she remembered that Willie Rudd had to scrub the floor, that she couldn't come in the front door, she couldn't eat with Elizabeth, she couldn't go to the movies with her, and she couldn't ride in the front of the bus with her. She couldn't do all these things because when Elizabeth was growing up African Americans were not allowed to do these things. Elizabeth, as a grown up, wrote a letter to Willie Rudd to apologize for the way she was treated even though Willie Rudd was not alive anymore. She decided to attach the letter to a kite and fly it high in the sky. She let the kite go.
We thought that the pictures were brilliant. They were beautiful watercolors that made the words powerful. The words in the book made us think of the golden rule that people should treat each other the way they wish to be treated.
We recommend this book to people that like beautiful language, beautiful pictures, and history.