Danny and the Dinosaur Go to Camp
Written by Syd Hoff
Reviewed by JV (age 8)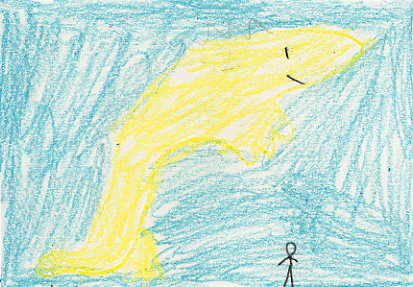 This story is about Danny and the Dinosaur going to camp. Danny and the Dinosaur played, wrote letters home and went on a hike. Everybody got tired and climbed on the dinosaur to take them back to camp. When it was time for bed, the dinosaurs bunk was too small for him, so he had to sleep outside.
I like this story because it is funny. My favorite part is when the dinosaur puts all the ketchup on his food. The pictures went along with the story well and were very colorful. I think that I would like to go to camp!!
If you like dinosuars or if you like to go to camp, you should read this book.