I Just Forgot
Written by Mercer Mayer
Illustrated by Mercer Mayer
Reviewed by AJ (age 7)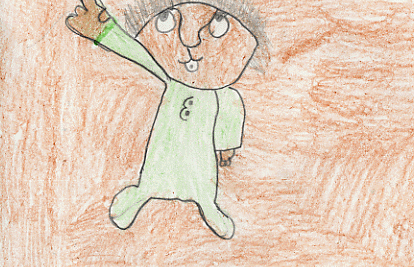 This story is about Little Critter having trouble remembering to do things. He forgets to do stuff like make his bed, put the milk away, and feed the puppy. There is one thing he never forgets.
My favorite part is when Little Critter forgets to feed the puppy and the puppy growls at him. Little Critter is my favorite character because he is forgetful and so am I. I sometimes forget to do things that my mom asks me to do. I like this story because it makes me happy when his mom reads him a bedtime story at the end of the book.
I think this is a funny book. I liked the illustrations because they were very colorful.
If you like Little Critter books and you are forgetful, you really need to read this book.